Concrete Answers Series for Architects, Engineers and Developers |
Click here for more answers
Long-lasting colors, textures, and finishes enhance any hardscape, while delivering
the traditional value of concrete.
Plus, architectural and decorative concrete delivers savings of up to 33% when compared to brick and other materials.
Architectural Concrete Delivers Value,

Beauty

and Versatility.
Concrete has always been known for its strength, durability and value. Architects and designers have long exploited these characteristics to beautiful effect.
Today, advanced technology and techniques make concrete an even more versatile design choice.
Enhanced by an ever-broadening array of textures, and an extensive palette of long-lasting colors and finishes, there's a cost-saving architectural concrete choice to complement every style.
Thanks to our Website Sponsors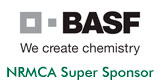 Benefits of Concrete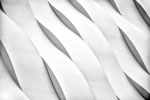 Locally produced & widely available

Unmatched durability

Superior strength

Cost, installation and maintenance advantages when compared to other choices

Many features that support sustainable development
Publications
Additional Advantages of Architectural Concrete